LIVE Online Concert with pianist DANIEL ARTHUR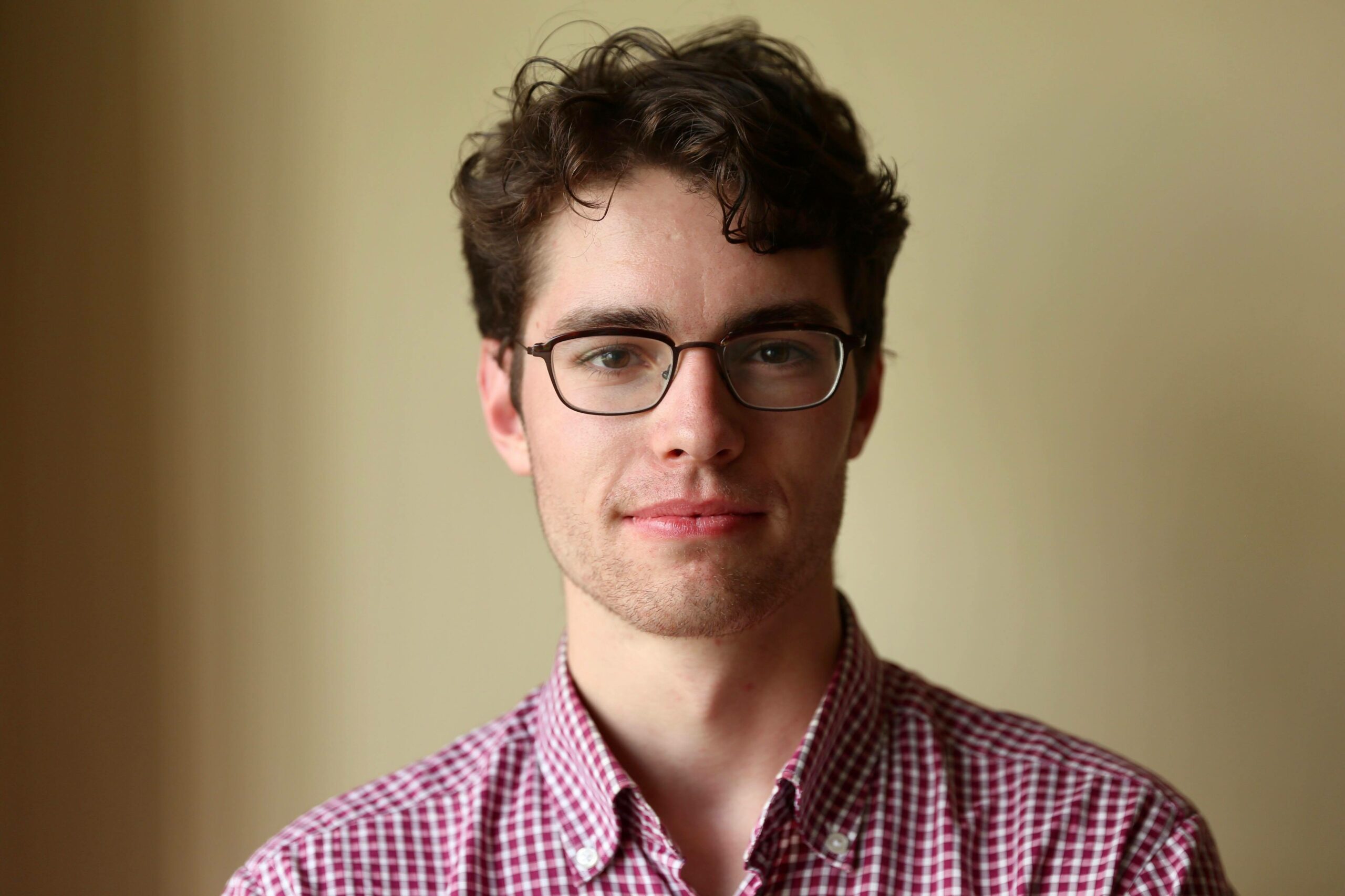 An "electrifying" (Benjamin Goron, Soritesjazznights) pianist and composer with an "acute sense of musical narrative" (Arnaud Veydarier, la Scena) who "has a clear idea of the musical road he's chosen to walk and is unafraid of exploring extremes beyond the well-beaten path of jazz standards and the rhythmic, harmonic and melodic precedents" (Peter Hum, The Ottawa Citizen), Daniel Arthur is a rising star in the Seattle music scene.
Born and raised in Seattle, Washington as part of a musical family, Arthur began studying classical piano at the age of 6 with Ann Cummings. He got an early start with jazz when he joined his middle school's jazz program at age 13. It was in Seattle where Arthur also developed his love for musical theatre, playing for productions of "Avenue Q.", "Mulan, Jr." and "Sweeney Todd". At 17, he began his relationship with the Seattle Opera Company working as a pianist for their summer programs. With the Seattle Opera, Arthur worked on operas such as "Dido and Aeneas", "A Midsummer Night's Dream" and "The Tender Land". While in high school, Arthur received an outstanding soloist award at the Essentially Ellington Jazz Competition. Before graduating, Arthur put on a full recital of Leo Ornstein's piano music. This diverse musical background served as a springboard for Arthur's musical career.
In 2013, Arthur moved to Montreal to study at McGill University's Schulich School of Music. There he studied with jazz pianist Jean-Michel Pilc and drummer/composer John Hollenbeck while at McGill and has shared the stage with both of these monumental artists. He also worked with collaborative pianist Michael McMahon.
Although in the jazz program, Arthur actively sought out other musical opportunities. He was the assistant music director for the Savoy Society, one of Montreal's longest running Gilbert and Sullivan performance groups and was music director for a musical theatre production of the Cote St Luc Dramatic Society. In the summer of 2018, Arthur studied collaborative piano at the Opera NUOVA summer program. While in Montreal, Arthur co-founded a contemporary opera company called 23DegreeTheatre which featured works by primarily female-identifying composers.
While in school, Arthur formed a trio with bassist Ethan Cohn and drummer Eric Maillet, which has become his longest running project. This trio has recorded several EPs and a full length album, Vivid (2017) and has played in local and international music festivals, such as l'OFF Festival (Montreal), Arts Alive (Quebec), Montreal International Jazz Festival, EuropaFest (Bucharest, Romania) and Umbria Jazz (Perugia, Italy). The trio also received 3rd place in the 2017 Conad International Jazz Competition.
Currently Arthur is an accompanist for the Pacific Northwest Ballet, composes music for several contemporary jazz groups, is a music director for musical theatre productions in Seattle and works as a freelance pianist.
In the domain of linguistics, Arthur received a U.S. government scholarship to study Arabic in Morocco in 2013, and served as a translation intern in the summer of 2018 for the United Nations, New York.