Interviews with Anthony Laciura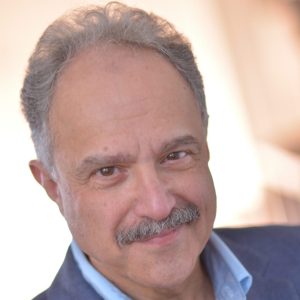 Interviews with Anthony Laciura
Metropolitan Opera star, President and Director of New York Dramatic Voices
Anthony Laciura, President and Director of New York Dramatic Voices is most recently known as 'Eddie Kessler', the right-hand man to Steve Buscemi's 'Nucky Thompson' on four seasons of HBO's highly acclaimed series, Boardwalk Empire. Mr. Laciura is the recipient of two SAG Actor awards for Outstanding Performance by an Ensemble in a Drama Series for his role on Boardwalk Empire. Entertainment Weekly has named Mr. Laciura in the top 25 Comic Relief in TV Dramas All-Stars, for his portrayal of 'Eddie'. 
Mr. Laciura has also appeared with the Metropolitan Opera Company in more than 800 performances and is known internationally for his work as an operatic tenor. The first time Mr. Laciura debuted at the Met was with Pavarotti in 1982, in the opera Der Rosenkavalier, by Richard Strauss. Laciura then recorded Manon Lescaut by Puccini on the Deutsche Grammophon label with Pavarotti, and finally, Laciura appeared with Pavarotti in his last scheduled gala at the Met, in Tosca by Puccini. Mr. Laciura recorded Madama Butterfly with Jose Carreras on the Deutsche Grammophon label and toured with him on several productions. During Mr. Laciura's time as a comprimario at the Met, the Washington Post labeled him… "The Clown Prince of Opera…one of the outstanding character-tenors of our time." The New York Times' leading music critic simply stated that he is "a master of such roles," and Terrence McNally announced during a radio broadcast that, "the amazing Anthony Laciura can convince an audience that he is just about anyone and sometimes steals the show," and named him as a "Singer of the Century."
In addition to his TV and opera success, Mr. Laciura's Off-Broadway stage credits include Uncle Bob in The House of Connelly by Paul Green, Irwin in the 2014 production of Honor Bound by Al Repicci, and as Reb Pinchas and Moisheleh in the musical Soul Doctor, directed by Mindy Cooper. Mr. Laciura's talent as a unique character actor has taken him to the big screen, television, and on various stages throughout the world. He has co-starred in the Academy qualifying, multi-award winning independent short film Crackers, as Frank the Barber, directed by Gregory Principato, and in the short film Mateo's Room as Mr. Thomas, by Maximilian Williamson.
In addition to his singing career and acting, Anthony also directs opera. Recent directing includes The Barber of Seville for Martina Arroyo's Prelude to Performance. He has also directed productions of Verdi's Otello with the Vero Beach Opera, Purcell's Dido and Aeneas, Puccini's La Boheme, Tosca, Madama Butterfly for Phoenix Opera, Verdi's Rigoletto for DiCapo Opera in New York, and Puccini's La fanciulla del West at Knoxville Opera.
Mr. Laciura can be seen regularly on Netflix.  Most recently, he plays the role of Leonard in Netflix's original Like Father opposite Kelsey Grammer and Kristen Bell.
Part 1 of 3
Part 2 of 3
Part 3 of 3