Trust The Artist Within You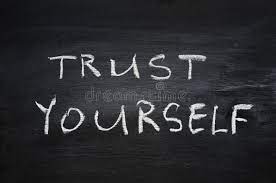 Transform your artistry and your life!
This journey is designed for SINGERS OR ACTORS to…
Create new depths of listening through your body and voice.
Open new emotional, physical, and neural pathways.
Deepen the (artistic) relationship with yourself.
Open a reservoir of new artistic choices that will become available to you.
Trust yourself affecting all those you perform for.
Give you tools that you can use in your artistic & daily life.
Ever had a director, conductor, voice teacher, or vocal/acting coach keep giving you a direction that's not coming through your body or your voice? Have too many opinions going on in your head? Do you doubt yourself and your artistry, at times? Do you have scenes, roles, arias, songs, or monologues that you may not truly connect with, feel like something is missing or isn't clicking, or give you some form of stage fright? Then, this workshop is for you. 
During the 3-hours we will dive right into some embodiment exercises (movement, breath, sound) and the sharing of some Indigenous Principles, originally passed down by Kahu Abraham Kawai'i. These will help you access layers of yourself that can bring more freedom and genuineness to your craft. Different feelings, emotions, and thoughts may arise within you during this process. That's okay! You will learn how to navigate them during the exercises and through the embodiment of the principles. The more embodied you experience yourself the more possibilities can come through your artistry. That's the beauty and Mystery of these principles and exercises! This is a very integral part of the journey. There won't be handouts, reading of books, or powerpoint presentations. Simply you, others around you, the exercises, and the principles.
As you do all of this from a space of self-acceptance and self-compassion, and embody these principles, your artistry will begin to evolve, transform, and lead to greater awareness, clarity, trust, and freedom on many levels beyond your wildest imagination. I am living proof of that! Say YES to this process as you experience yourself, quality of stage presence, and performances in a brand new, embodied, and authentic way.
Date:
Friday 10/04      (6pm – 9pm)
Price:
Location:
New York City (Venue TBD)
Here's a sample itinerary of the workshop (subject to change)
Breathing & movement, Ka'alele'au (Ancient movement meditation)
Intro to the principles of Indigenous World View, 'Ohana, Internal Navigation, & Moving As One.
Please bring the following items with you
1. Journal
2. Pen or Pencil
3. Water
4. Clothing you don't mind getting sweaty in
Please note that during the workshop you will NOT be able to use your cellphones. This is so you can be as present as possible during the workshop. If this presents an issue for you, and still want to participate, please contact me.